Book reviews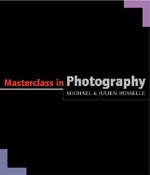 Title: Masterclass in Photography
Auhor: Michael Busselle, Julien Busselle
Publisher: Pavilion Books Ltd
Reviewer: Duncan Walker
Rating (out of 10): 10
Review:
Written by a father and son team, this tome describes in detail everything you need to know in order to take beautiful photographs. Covering the art of composition, lighting, monochrome, digital and much more.
It is full of stunning images and it has to be said that this book is worth the money, just for these photographs in themselves. But the fact that each image comes along with detailed explanation of how the photograph was taken, and the factors that make it a great image, makes this book a real gem for anyone interested in photography, from beginner to the more advanced.
Not only does this book contain the work of the authors, it also analyses images by some of the great photographers of our time, such as Henri Cartier-Bresson and Ansel Adams.